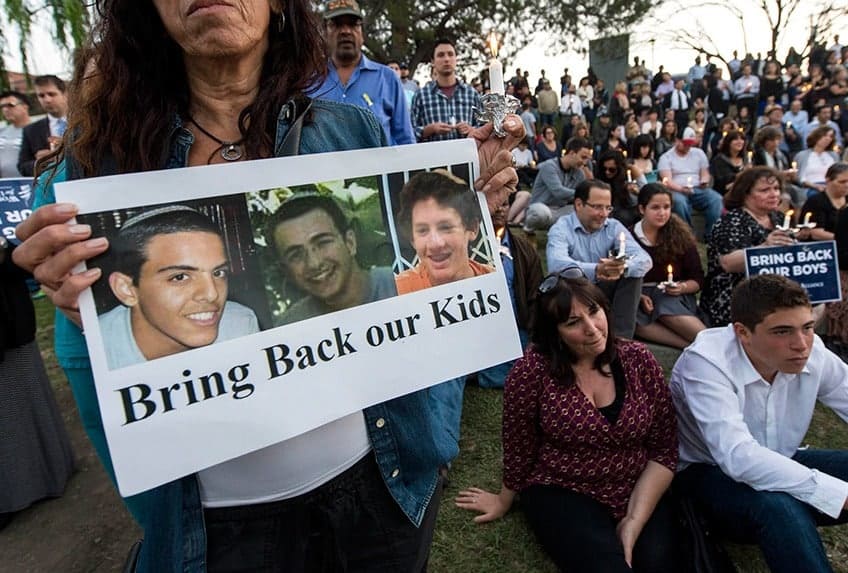 The Killing of Three Israeli Teenagers
The brutal murder of the three Israeli teenagers, Gilad Shaar, Naftali Frenkel and Eyal Yifrach, kidnapped nearly three weeks ago is a crime that is unimaginable and can only be committed by people who have lost any understanding of what it is to be human. The killers when caught, and they will be, should be given a fair trial and then, when found guilty, be subjected to the death penalty. This is nothing short of the genocide of three whole worlds and it must be treated as such. It is with disgust that we also witness the celebrations in Gaza of these heinous crimes. To be sure this demonstrates to the world the true nature of the beast that Israel is grappling with. President Abbas is directly accountable for this outrage as he is the head of state of the Palestinian Authority Unity Government. He cannot escape this responsibility and the international community should hold his feet to the fire on this matter. This crime is the true face of his movement and has been for decades. It has thus once and for all unmasked them for what they are.
We rightly mourn with Israel today and thus share her pain and grief but we should all be assured of this; that this cowardly and dastardly act will not weaken Israel's resolve or intimidate her. No, she will stand strong, uphold civilized values and norms and in the end win this battle against raw evil. We in particular share the grief that must now overwhelm three precious Israeli families and we know that God's great love will comfort and care for them.
Malcolm Hedding
Abbas
Blog
Hamas
Israel
Middle East
Muslim
Palestinians
persecution
PLO
Prayer
West Bank