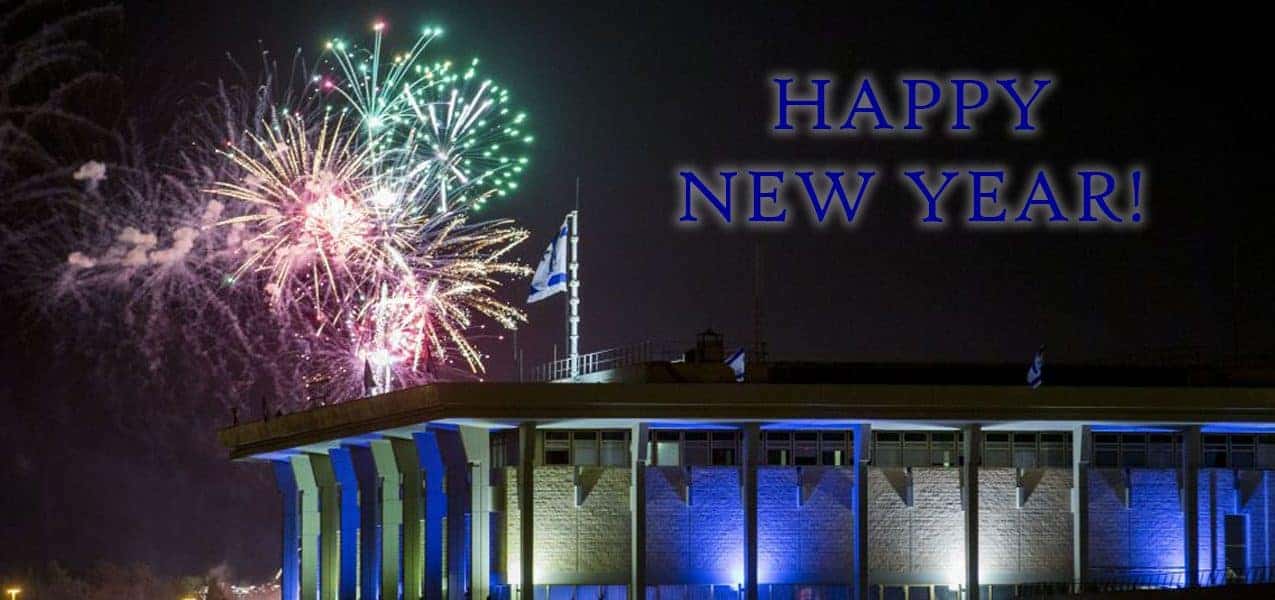 The Festive Season – 2018
                                                "So teach us to number our days, that we may
                                                 gain a heart of wisdom"
                                                                                                Psalm 90:12
Dear Friends,
 Once again the Feast of Dedication (John 10:22), that of Christmas (Matthew 1:18-25) and that of a coming New Year are upon us. The years go by quickly and as this transpires we change bit by bit just like the seasons. Nothing is static; we are being driven along by the winds of time and there is precisely nothing that we can do about it. In reality we are small, finite and, as the Bible teaches us, a mere vapor. Scripture also states that we are like flowers that bloom for a moment and then fade away (1 Peter 1:24). Life is indeed fragile and interesting!
So, while we cannot change "the winds of time" we can embrace them in a way that they serve us and change us. Paul writes in his Ephesian letter that we are to "redeem the time" (Ephesians 5:15-16). The actual Greek language of the text means, "Buy it back." Therefore we have to answer the question, "Does time control me or do I control time?" Or to put it another way, "Have we bought back the time allotted to us?" Our fading lives will never enjoy importance but they can and should become significant; and significance is something attributed to us by someone greater and bigger than ourselves. A soldier's life gains significance when the President of his country awards him a Medal of Honor. Suddenly, by this award, what he did on the battlefield becomes special!
You will only gain real significance to the degree that the God of Israel knows you, recognizes you and gives you a Medal of Honor one day. This Medal will recognize that you served Him well on the battle-field of time. Apart from this your life will have absolutely no significance, no matter what noble cause you dedicate it to, and indeed it will have been a waste of time. The truth is: We are not to live like people who belong to time because we belong to eternity!
The Feast of Dedication, otherwise known as Hanukkah, reminds us of the holy exploits of those who lived in 167 BC who, because of their love for God, stood up against their Seleucid Greek persecutors. They only triumphed because of God's supernatural help and thereby He honored their actions. This He did by performing a miracle by which the light of His presence in the rededicated Temple, symbolized by the Menorah, kept burning for eight days even though they only had sufficient oil for one. It took eight days to travel to the Galilee and back to retrieve the special Olive oil required for Temple ritual. The supernatural, eternal power of God has given their lives significance! Just think, two thousand and one hundred and eighty years later we still celebrate their lives.
Christmas reminds us that only God's light, shining in our hearts by Jesus Christ (John 1:9), enables us to enjoy significance in this dark, uncertain and foreboding world. Jesus is the light of the world and as we live in His light we, though puny and weak, will enjoy significance and that of eternal life. We will all one day appear before Him and blessed will be those who receive a Medal of Honor (2 Corinthians 5:10). That is, the Medal of faithfulness; for on that day our lives will be scrutinized and then hopefully He will declare, "Well done good and faithful servant enter into the joy of your Lord." What use are you making of the time allotted to you? A woman speaks of a vision that she had of God's throne where all of humanity was gathered before Him. One by one the names of each one were called out and then they came forward and were required to put their "stuff" before Him. This stuff was the proper use of their time while on earth! What "stuff" will you bring on that great day; if any? (1 Corinthians 3:11-15).
And then there is the arrival of the New Year, 2019, and with it all the resolutions we hope to keep as this calendar year roles on relentlessly. Most of these we will abandon very quickly and our old habits and ways will quickly set in but time will keep moving forward and it will age us and progressively limit our days on the earth (Ecclesiastes 12:1-5). We should all be mindful of this and it was for this reason that the Psalmist wrote,  "So teach us to number our days, that we may gain a heart of wisdom." Wisdom is the ability to apply knowledge correctly and the "knowledge" we should all embrace is that of knowing God. The Apostle Peter, writing in his second epistle of a world that is in turmoil and great upheaval, concludes by saying, "… but grow in the grace and knowledge of our Lord and Savior Jesus Christ. To Him be the glory both now and forever. Amen."
I write to you, as one who cares for each and every one of you. All of you are important to God and He loves you without exception. So then, as we give ourselves to much merriment this Festive Season think on these things; for it is my desire and prayer that each one of your lives should embrace significance and make good use of the days allotted to them.
Malcolm Hedding
Blog