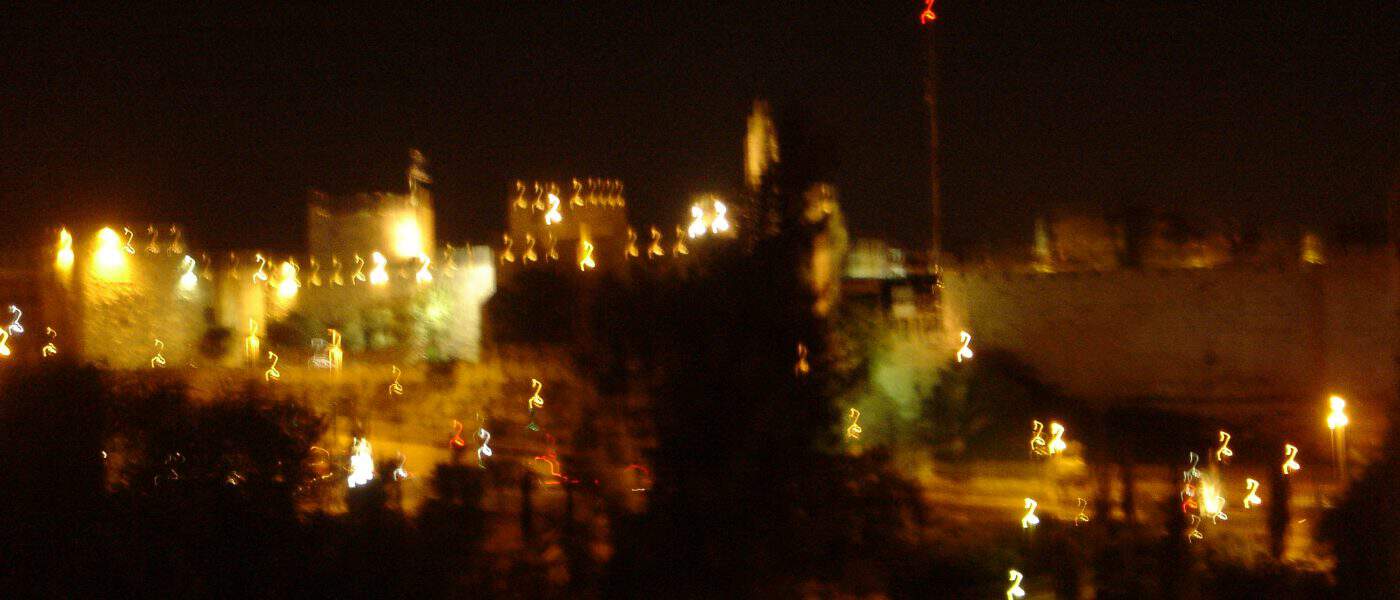 Hope in a Time of Crisis – Week 24 / June 8th
                                "But we are bound to give thanks to God always for you, brethren
                                beloved by the Lord, because God from the beginning chose you
                                for salvation through sanctification by the Spirit and belief in the
                                truth, to which He called you by our gospel, for the obtaining of the
                                glory of our Lord Jesus Christ. Therefore, brethren, stand fast and
                                hold the traditions which you were taught, whether by word or our
                                epistle. Now may our Lord Jesus Christ Himself, and our God and
                                Father, who has loved us and given us everlasting consolation and
                                good hope by grace, comfort you hearts and establish you in every
                                good word and work."
                                                                                                2 Thessalonians 2:13-17               
                             "For the grace of God that brings salvation has appeared to all men,
                                teaching us that, denying ungodliness and worldly lusts, we should
                                live soberly, righteously, and godly in the present age, looking for
                                the blessed hope and glorious appearing of our great God and
                                Savior Jesus Christ."
                                                                                                   Titus 2:11-13                                                  
Today we hear a lot about hope and blessing but what in fact do we mean by this and, more important still, what has the Bible to say about hope. Given the troubles in the Middle East, and indeed in Israel and the world, we need to have a living hope (1 Peter 1:3) and this hope must be anchored in biblical truth. So then, let's turn to the pages of scripture to find out what they have to say.
The world view of the Apostles
The New Testament letters reflect the view that the early followers of Jesus had of the world. They nevertheless were filled with great hope and wrote of it but their view of the world was a dismal one!
For Paul the world was on the cusp of an "impending distress" and approaching it was a sinister individual called Antichrist. Indeed given these realities he suggested that young people should refrain from marriage. (1 Corinthians 7:26-29)(2 Thessalonians 2:3-5)
For Peter we have come to the "end of all things" dictating that we live our lives in total commitment to Christ. Also, we are called upon to hasten the great Day of destruction and judgment that is soon coming to all the inhabitants of the earth. (1 Peter 4:7; 2 Peter 3:7;10-13)
For John the world lies in the power of the "evil one" (1John 5:19) and is therefore a "holed ship", like the Titanic, and is thus passing away rapidly because it is burdened down by lust. His "Revelation" reveals that the world, like ripened grapes, is about to be pulverized by the wrath of God. (1John 2:15-17)( Revelation 14:17-20) Furthermore the world's towns and cities will all fall and be brought down.(Revelation 16:19)
God's world view
The judgment of God is a repetitive and recurring theme in the Bible and will always be with us as it is today because it is a means by which God continues to preserve the world in order for His purposes to be accomplished. (Romans 1:18)Without it the world would collapse and self destruct immediately. A lawn not mowed will become a nuisance, will even destroy the property that stands on it and will no longer serve its purpose. (Zephaniah 2:9) It has to be cut down; so with the judgment of God. The proliferation of wickedness and the rapid growth of the world's population mean that more than ever God is going to mow His lawn! (Zephaniah 3:6-7) This is why the see-saw effect of judgment and blessing is all over the Major and Minor Prophets and indeed the Psalms. (Jeremiah 18:7-10)(Zephaniah 3:8-12) So then, to mock the idea of judgment, Antichrist and corruption is to mock God and disregard the teaching of His Apostles. (Zephaniah 1:12) Were they wrong? I think not; and so where does our hope come from since we will live, and are living, in times of crisis as they did? Just ask the Jews in Israel and the suffering church in the Middle East and Africa. Our message should be one of urgent repentance because judgment is coming! (1 Thessalonians 1:10)(Acts 17:30)
In the long view of things the world cannot be rehabilitated and Christians that think that it can are deluded and presenting a false hope to their companions in the faith. Our hope is not in this since we look for a new heavens and a new earth wherein will dwell righteousness. We seek to hasten the destruction of the present world by calling people out of it to Christ! This is our pressing work and it is called obedience to the Great Commission! (Matthew 28:19-20)
The Bibles view of hope
According to the scriptures our hope in a time of crisis is found in the following:
In the death of Jesus that reconciles us to God His father. (Romans 5:1-2)
In the expectation of being clothed in His glory. (Romans 5:2)
In the purpose of God flowing through the restoration of Israel. (Romans 11:25-26)
In the second coming of Jesus (Titus 2:11-15)….. and;
In holy living. (1 Peter 1:1-2)
Note: There is a teaching abroad in the Church that tells us that by what Jesus did for us on the cross we have been restored to the dominion that Adam once had in the Garden of Eden. This, though very popular, is a very dangerous teaching giving the false hope of a soon coming Christianized world. Paul rebuked this teaching in 1 Corinthians chapter four verses seven to thirteen. Adam's dominion came out of his perfection and so will ours but only in the age to come when by the resurrection, at Jesus' second coming, we will be clothed with perfection and consequently ascend the glorious throne of Jesus to reign with Him over the nations. (Revelation 2:26-27; 3:21-22) Until then we live in humility, calling on the name of the Lord and calling the "who-so-ever will" out of the world. (Hebrews 2:5-9)(Revelation 18:4-5)
While we must embrace a biblical view of our present world this does not mean that we are going to sit in a corner and lament the global reality. No, we have a very strong hope that declares that while great darkness will cover the earth we are going to call people out of it by the Gospel to eternal life and even more so because the light of Christ's second coming is rising above a restored Israel. (Isaiah 60:1-3; Psalm 102:12-18) This in essence is the hope that Jesus call us to!
"When the Lord builds up Zion He will appear in His Glory!"
Malcolm Hedding
©Malcolm Hedding Ministries
2015Devotional
Blog