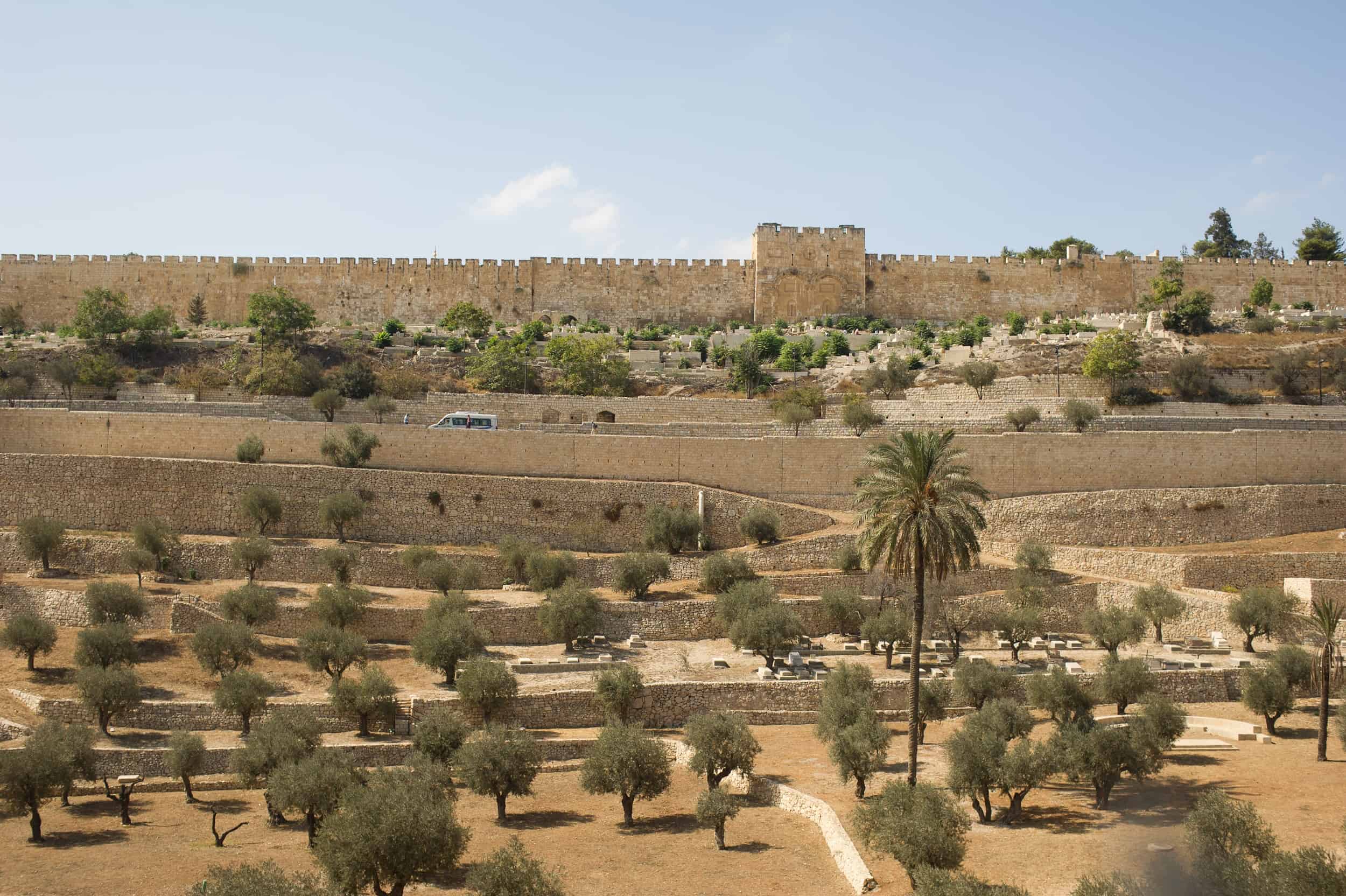 The Cross of Jesus part 2 – Week 46 / November 7th
                                                "I have been crucified with Christ; it is no longer I
                                                who live, but Christ lives in me; and the life which
                                                I now live in the flesh I live by faith in the Son of
                                                God, who loved me and gave Himself for me."
                                                                                Galatians 2:20
In our previous study we examined the nature of Jesus' atoning work on the cross. In short, because of His sinless and perfect life Jesus could lay His life down as a satisfying atonement on our behalf and for the sins of the world and take it up again. Death could not hold Him because of His perfect and therefore indestructible or endless life (Hebrews 7:16). The resurrection of Jesus was the ultimate and abiding evidence of this. He was therefore able to pay the price for sinners and, by His resurrection life, able to infuse them with His saving power. The sinner is thus not only declared righteous but actually made righteous. Paul underlines this in his letter to the Church at Rome when he writes:
"Much more then, having now been justified by His blood,
                                                we shall be saved from wrath through Him. For if when we
                                                were enemies we were reconciled to God through the death
                                                of His Son, much more, having been reconciled, we shall be
                                                saved by His life."
                                                                                                Romans 5:9-10 
Being saved by Jesus' life is what the Bible calls being sanctified; which in turn can be defined as that work of the Holy Spirit in us by which the effects of the fall upon our characters are reversed. By this cleansing process our evil nature is put to death or eradicated and we begin to reflect once again the image of God. Again Paul refers to this process in these ways:
"But we are bound to give thanks to God always for you,
                                                brethren beloved by the Lord, because God from the
                                                beginning chose you for salvation through sanctification
                                                by the Spirit and belief in the truth."
                                                                                                2 Thessalonians 2:13     
                                                "But of Him you are in Christ Jesus, who became for us
                                                wisdom from God-and righteousness and sanctification
                                                and redemption."
                                                                                                1 Corinthians 1:30           
Those who faithfully walk this road are thus embracing what the Bible calls holiness and without this we shall not see the Lord (Hebrews 12:14). In other words; when Jesus said that we are to pick up the cross and follow Him (Matthew 16:24), he meant that we are to embrace everything that His cross purchased for us and chiefly this means that we are reconciled to God and allow His Spirit to cleanse us or eradicate the strongly entrenched "I" or selfish principle in us. The Bible calls this "I principle" being fleshly or carnal (1 Corinthians 3:1-3). It is then important to note that the cross of Jesus did not open up a way for man to get out of hell into heaven, no it opened up a way for God to get out of heaven into man! Allowing God by Christ Jesus to invade our lives is the ultimate purpose of God and it is the major issue facing every Christian. This is what it means to be a fully devoted follower of Christ. By the cross we have been reconciled to God our Father and so; being a disciple of Jesus means allowing God to fully transform our lives until they reflect as closely as possible the character of God. Paul put it this way:
"For whom He foreknew, He also predestined to be
                                                conformed to the image of His Son, that He might
                                                be the firstborn among many brethren."
                                                                                                Romans 8:29
So, the goal of Jesus' death and resurrection was to create men and women, a family if you will, who would willingly love God, serve God and reflect His image for all eternity. The cross of Jesus is the only means by which God can create such a being. We are therefore created in Christ Jesus and are therefore trophies of His workmanship. Once again Paul acknowledges this truth by writing:
"For by grace you have been saved through faith, and
                                                that not of yourselves; it is the gift of God, not of works,
                                                lest anyone should boast. For we are His workmanship,
                                                created in Christ Jesus for good works, which God
                                                prepared beforehand that we should walk in them.
                                                                                                Ephesians 2:8-10
The Loving Power of Christ in Us
The difference between defeat and victory depends on the follower of Jesus having a good grasp of what has really happened to him because of the cross of Jesus. That is, he or she must understand the nature of the loving power that flows toward them by being in Christ. The love of God embracing us is immeasurable and the power of God in us unassailable. This means that there is no power in heaven, on earth or under the earth that can overcome the loving power of God; which is ours! Paul recognized that the followers of Jesus needed a revelation (heart understanding) of this:
"Therefore I also, after I heard of your faith in the Lord
                                                Jesus and your love for all the saints, do not cease to
                                                give thanks for you, making mention of you in my
                                                prayers: that the God of our Lord Jesus Christ, the
                                                Father of glory, may give to you the spirit of wisdom
                                                and revelation in the knowledge of Him, the eyes of
                                                your understanding being enlightened; that you may
                                                know what is the hope of His calling, what are the
                                                riches of the glory of His inheritance in the saints,
                                                and what is the exceeding greatness of His power
                                                toward us who believe, according to the working of
                                                His mighty power which He worked in Christ when
                                                He raised Him from the dead and seated Him at His
                                                right hand in the heavenly places, far above all
                                                principality and power and might and dominion, and
                                                every name that is named, not only in this age but also
                                                in that which is to come."
Ephesians 2:15-21
It will be noted from this passage, and it cannot be repeated often enough, that the follower of Jesus is infused with a power in Christ that is greater than any principality (demonic entity), earthly kingdom, any living entity or person in this age and the one to come! Given that this is true, why do so many Christians struggle and fail? Also, the believer in Jesus is immersed in a "sea of God's love" that is knowable but not exhaustible. That is, it is too great to be fully grasped or known!
                                                "For this reason I bow my knees to the Father of our
                                                Lord Jesus Christ, from whom the whole family in
                                                heaven and earthed is named, that He would grant
                                                you, according to the riches of His glory, to be
                                                strengthened with might through His Spirit in the
                                                inner man, that Christ may dwell in your hearts
                                                through faith; that you being rooted and grounded
                                                in love, may be able to comprehend with all the
                                                saints what is the width and length and depth and
                                                height-to know the love of Christ which passes
                                                knowledge; that you may be filled with all the
                                                fullness of God."
                                                                                                Ephesians 3:14-19
Again, the Jesus' follower is to comprehend and be assured of the great love that God in Christ has for him. There is therefore no limit to knowing God's love just as there is no limit to knowing God's transforming power. The sin factor in our lives is broken, the devil has no power over us and the world has no lure; all because of the cross of Jesus. Paul is more than clear about all of this but so many Christians know nothing of these; why? Because they need to grasp the biblical principles of:
We died in Christ and consequently we rose with Christ and we are now seated in heavenly places with Christ. His death, burial and resurrection was ours and thus by the exceeding great power and love of God we are already in heaven! Such is the grace of God flowing toward us. Christ in us is an "incredible thing." Paul knowing this says:
                                               "But God, who is rich in mercy, because of His
                                                great love with which He loved us, even when we
                                                were dead in trespasses, made us alive together
                                                with Christ………and raised us up together, and
                                                made us sit together in the heavenly places in
                                                Christ Jesus……."
                                                                                                Ephesians 2:4-6
For God the power unleashed at the cross is such that it instantly completed the great work of salvation. We simply have to walk this out in time and through our days; all the while knowing that we cannot possibly fail and that to appropriate this victory we need secondly to know the principle of:
Perception
The barrier preventing us from reaching God's powerful deliverance in and of our lives is ourselves or what we call our minds. The effects of sin has darkened our imaginations or minds (Ephesians 4:17-18) leaving the seat of our very being crippled and unable to agree with God. When this barrier is torn down by earnest prayer our minds are made submissive to God and transformation is the result. This must be our daily cry to God; we have the power and love to change all we require is the will! Our perception of God's ability to transform us has to change. Again Paul writes:
"I beseech you therefore, brethren, by the mercies
                                                of God, that you present your bodies a living sacrifice
                                                holy, acceptable to God, which is your reasonable
                                                service. And do not be conformed to this world, but
                                                be transformed by the renewing of your mind, that
                                                you may prove what is that good and acceptable and
                                                perfect will of God."
                                                                                                Romans 12:1-2
See also: Ephesians 4:20-24; 1 Peter 1:13
The Christ follower must recognize, have the perception, that he or she has the capacity to change and therefore they must reckon themselves to be dead indeed to sin, "but alive to God in Christ Jesus our Lord." (Romans 6:11)
Lastly we need the principle of:
Injection
When we gave our lives to Christ, because of what He did for us on the cross, something wonderful actually happened to us in that we were regenerated by His Spirit and given a real hunger and thirst for God. To put it another way; we were born again (John 3:3) and from within we experienced something amazing. In short, we were actually injected with God's real power, love and presence. John writes of this fact by stating that when we came to faith God placed the seed of His life within us (1 John 3:9). If you have never had this experience then, to be honest, you have never been saved and your life remains under His wrath (John 3:36)! Paul writing to Titus described this experience thus:
"But when the kindness and the love of God our
                                                Savior toward man appeared, not by works of
                                                righteousness which we have done, but according
                                                to His mercy He saved us, through the washing of
                                                regeneration and renewing of the Holy Spirit,
                                                whom He poured out on us abundantly through
                                                Jesus Christ our Savior."
                                                                                                Titus 3:4-6
All this means that you now know that the greatest loving power in the universe has impacted your life abundantly because of the cross; meaning that now you can build on this injection and allow it to fully transform your life. There can be no other outcome! Once again the Apostle John recognizing this great truth writes:
"You are of God, little children and have overcome
                                                them, because He who is in you is greater than he
                                                who is in the world."
                                                                                                1 John 4:4
It is certainly therefore true that we have received everything we need for life and godliness in Christ (2 Peter 1:3). It is now for us to expand God's presence and power in our lives by exposing ourselves to the means by which this can happen. That is, we need to cultivate good prayer lives, spend much time in His word, enjoy stimulating Christian fellowship and frequently recall His goodness to us by the breaking of bread or communion. This was the "pattern" laid down for us by the early church.
"Then those who gladly received his word were
                                                baptized; and that day about three thousand
                                                souls were added to them. And they continued
                                                steadfastly in the apostles doctrine and fellowship,
                                                in the breaking of bread, and in the prayers."
                                                                                                Acts 2:41-42
Those who expose themselves to the real life of God by these regular godly pursuits will experience the full power of the cross cascading through their lives and they will be a blessing to the world.
Malcolm Hedding
2015Devotional
Blog