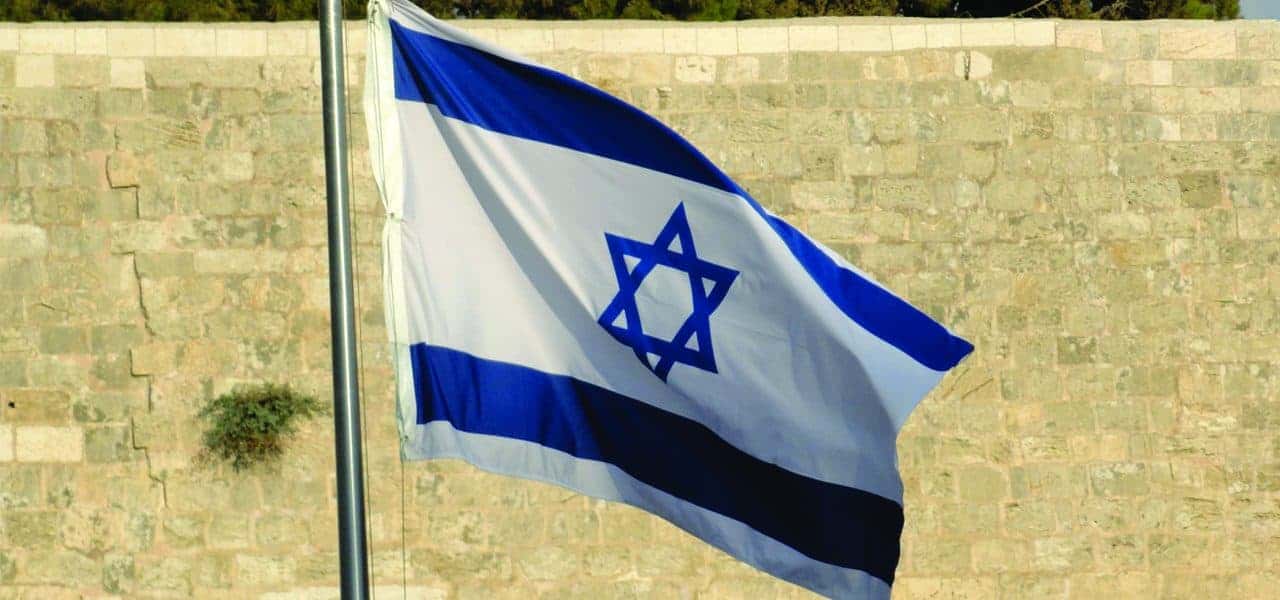 A People Apart
"How shall I curse whom God has not cursed?
And how shall I denounce whom the Lord has
not denounced? For from the top of the rocks
I see him, and from the hills I behold him; There!
A people dwelling alone, not reckoning itself
among the nations."
Numbers 23:8-9
"For I will restore health to you and heal you of
your wounds, says the Lord, 'Because they called
you at outcast saying; "This is Zion; no one seeks
her."
Jeremiah 30:17
The scriptures declare that Israel is a nation set apart and living alone. This has indeed been the story of Israel but this "apartness" has also not been understood by the wider world or, for that matter, by the Church. The consequences have been all too evident! Israel is a lonely nation and even this week we learned this afresh as anti-Semitic Congresswomen in America repeatedly attacked Israel and the Jews. As I watched Netanyahu and other Israeli politicians and leaders responding to this evil I caught a sense of the anguish and loneliness that grips this people. What really caught my attention was a headline on a local news channel that stated; "Israel, the lonely people." The Jews face hatred and even annihilation again and very few nations stand with them which is highly troubling because all of this is taking place just seventy-five years after the "Final Solution" was agreed upon and implemented by the Nazis at the Wannsee Conference near Berlin in 1942.
Israel's lonely station in history has been for the blessing of the world. This was indeed the calling that God Himself placed over her national destiny when he encountered Abraham some 4000 years ago and said, "In you all the families of the earth will be blessed" (Genesis 12:1-3). He brought her to Himself so that He could reveal Himself to humankind through her. It was not because she was or is better than any other people or even superior to them (Deuteronomy 7:7-8). No, it was so that He could bless the nations through her and thereby save them. How amazing is this? In this endeavor God's purpose has succeeded, but at great cost to the Jewish people and yet a day is coming when all nations will acknowledge the unique role she has played out in history for their joy, blessing and benefit (Isaiah 66:5-21).
Heavenly things are not well understood by the carnal heart (Romans 8:7) and therefore Israel has been misunderstood, mishandled and abused through the centuries. This continues today! It is true that Israel has failed God and has paid the price for it but this in no way absolves us from our responsibility to stand with her and bless her and it will not stop God from fulfilling His purpose through her. The God of the Bible always fulfills His purpose through the broken and weak people of this world for thereby He gets all the glory (1 Corinthians 1:26-29). Israel's modern day restoration then is not a political accident or coincidence because, as Romans eleven and verse twenty-nine teaches us, the Lord God of Heaven has never changed His mind about Israel's calling, possession of the land of Canaan and destiny. Those who oppose these things are in fact in conflict with God. It is this God that warns that a judgment is coming to the nations because they have repeatedly, with evil intent, attempted to disinvest the people of Israel of their inheritance by dividing their land (Joel 3:1-2). God alone is the judge and we should fear Him because He will apply the same standard of judgment to the nations and the Church as He has applied to Israel in her two historical exiles. Our biblical responsibility is to pray for her, bless her, comfort her and declare His word to her.
I sometimes get the feeling that the Church takes very lightly the warnings of Romans eleven. Here in this passage Paul states that arrogance toward the "fallen Jewish branches" coupled with boasting about their failure to accept Jesus' Messianic credentials will have dire consequences. That is, God is not pleased with Gentile believers who do this and threatens to cut them out of the redemptive Olive Tree if they persist in this arrogance.
"And if some branches were broken off, and you, being a wild
Olive Tree, were grafted in among them, and with them became
a partaker of the root and fatness of the Olive Tree, do not boast
against the branches. But if you do boast, remember that you do
not support the root, but the root supports you. You will say then,
"Branches were broken off that I might be grafted in." Well said.
Because of unbelief they were broken off, and you stand by faith.
Do not be haughty, but fear. For if God did not spare the natural
branches, He may not spare you either. Therefore consider
the goodness and severity of God: on those who fell, severity;
but toward you, goodness, if you continue in His goodness.
otherwise you also will be cut off."
Romans 11:17-22
Note the words of verse twenty-two, "….you also will be cut off." Is this just theoretical or does God mean it? I think that the answer is the latter! No wonder Paul said, "Do not be haughty but fear."
So, as Israel faces a renewed wave of anti-Semitism worldwide coupled with continuous threats of genocide from Iran and other terrorist organizations like Hamas, Hezbollah and the Popular Front for the Liberation of Palestine we sadly recognize that she is isolated and alone but, thank God, does have the unswerving support of the United States of America. Most nations would far rather do nothing and, as we have seen in Europe, would prefer to continue to do business with the radical Islamic Mullahs of Iran. The same spirit of appeasement that took hold of the western world seventy-five years ago has returned. Netanyahu said that Israel will nevertheless defend herself and not let Iran acquire nuclear weapons. She will also reserve the right not to tell anyone when and how she proposes to strike Iran; should there be no options left and the need to do so.
In the end Israel is really not alone because she only exists because of a God who guarantees her perpetual nationhood (Jeremiah 31:35-36) and Who has faithfully brought her home to Zion never to be plucked up again (Amos 9:14-15). In her modern day restoration the God of the Bible has displayed His mighty hand of power and the veracity of His word. Actually Israel is in the majority because God is with her and will not abandon her. Do you doubt it? Just wait and see! This God has already stated that He neither slumbers nor sleeps as He watches over Israel (Psalm 121:4). He will of course correct and discipline her but He will also arise and defend her just as He did in 1948, 1967, and 1973 and thereafter.
His eye is also upon His Church as she is challenged to respond to all of these things. The truth is; evangelical Christianity that is true to God's word, is also being isolated and denounced as radical everywhere. We too are becoming a lonely people and even more so if we defend Zion! Jesus said, "If they hated Me they will also hate you" (John 15:18). He also said, "Lo, I am with you always, even to the end of the age." (Matthew 28:20)
Malcolm Hedding
2019 Devotional
2019Devotional
Blog
Weekly Devotional