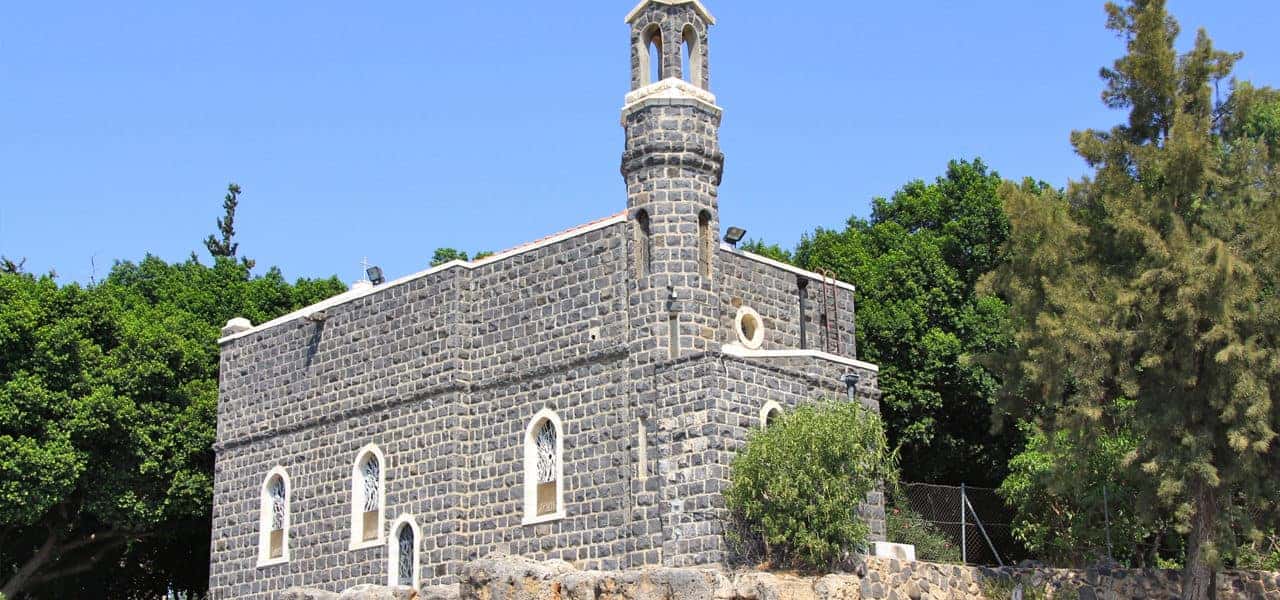 Days of Testing
"But as we have been approved by God to be entrusted with
the gospel, even so we speak, not as pleasing men, but God
who tests our hearts."
1 Thessalonians 2:4
"Do not fear any of those things which you are about to suffer.
Indeed, the devil is about to throw some of you into prison,
that you will be tested, and you will have tribulation ten days.
be faithful until death, and I will give you the crown of life."
Revelation 2:10
The God of the bible has a great plan for your life since His word declares that in Jesus, He "created you for good works that He prepared beforehand that you should walk in them" (Ephesians 2:10). The truth is, we do not have the spiritual capacity to walk into our God-given destiny and so God has to teach us about our real spiritual capacity and through a process of testing strengthen us. Paul is clear that before he moved into his God-given destiny, he had to be approved by God who put his heart to the test.
So, there is no doubt that days of testing are upon us. God puts His people to the test as He did with Paul and Peter and even Jesus. These "tests" are designed to determine the nature of our commitment to truth and whether our characters are dependable, stable, and useful to God, even under fire. No one escapes this principle in the Christian life. The Lord God of Heaven knows exactly what's in our hearts, but He brings it out into the open for our instruction by the process of testing. We always think that we are stronger spiritually than we in fact are. These times of testing invariably involve times of great difficulty and our response to them teaches us something about ourselves that we didn't know! In fact, Paul writes that we are "appointed to this."
"…that no one should be shaken by these afflictions, for you
yourselves know that you were appointed to this."
1 Thessalonians 3:3
The "testings of God" always have to do with truth. That is, the truth of God revealed through His Word. This truth cannot be bent, changed or adapted to our liking. It remains forever and is above His name and must be built into our lives (James 1:21). And Paul stated that we must allow the Word of God to "richly dwell in us "(Colossians 3:16). Jesus said quite simply, "Thy word is truth" (John 17:17). It is up to us to live by it or reject it and we shall never fully enter into God's plan for our lives if we do not live in the Bible day and night (Psalm 1:4). A good devotional exercise for us all to do would be to read, in one sitting, Psalm 119. This will give us a very good idea as to how important it is to know God's Word. The grace and patience of God always leads us to its truth but there comes a time when we have to demonstrate, through a time of testing, that we have truly received the Word of God and have built it into our lives in such a way that our actions flow out from it . Actually, to be "put to the test" means to be tempted. The word temptation in the original language means to be "put to the proof". This invariably involves being exposed to the Devil!!!
Jesus was "put to the proof" when He was led by the Spirit of God into the wilderness to be tempted by the Devil:
"Then Jesus was led up by the Spirit into the wilderness to be tempted
by the devil."
Matthew 4:1
Jesus' temptations were not fictional or merely theoretical. No, as man he had to prove that He was perfect and sinless and therefore qualified to enter upon His God-given mission in life. He overcame the choices presented to him by the Devil by standing on the Word of God (Matthew 4:1-11).
Also, Jesus gave the Devil permission to prove Peter or "sift him like wheat":
"And the Lord said, "Simon, Simon! Indeed, Satan has asked for you,
that he may sift you as wheat. But I have prayed for you, that your
faith should not fail; and when you have returned to Me, strengthen
your brethren."
Luke 22:31-32
Peter was a big mouth and therefore "cashed cheques with his mouth that his body could not pay." Upon hearing that Jesus was going up to Jerusalem to die he loudly asserted that he would do the same. He was indeed sincere, but actually, sincerely wrong because he did not have the spiritual capacity to do what he boldly claimed. Through a process of testing he found out who he really was and was enabled to take stock, repent, be strengthened and then become what God wanted him to be. It will be the same for you and me.
Two things are clear from this:
1. The Devil cannot attack you when and how he pleases…and;
2. The Devil can be an instrument, in the hand of Jesus, to help you grow!!
When we are put to the test, or proved as Christians, the Devil can do nothing to you other than, as he did with Jesus, give you an option or choice; the decision will be entirely yours to make. Peter was presented with the same option and ended up cursing and denying that he even knew Jesus. What did he learn? That he wasn't the strong Christian that he thought he was and was not ready for ministry. So, James writes:
"Blessed is the man who endures temptation; for when he has been
approved, he will receive the crown of life which the Lord has
promised to those who love him.
"But each one is tempted when he is drawn away by his own desires
and enticed."
James 1:12,14
So then, the "testings of God "always have to do with three things:
1. Materialism or things
2. Status or self-importance…and,
3. Cravings or self-indulgence
The Bible lists these as follows:
1. The lust of the eyes (materialism)
2. Lust of the flesh (self-indulgence) …and,
3. The boastful pride of life (self-importance)
Note: 1 John 2:16
In the wilderness "proving's" Jesus faced the exact three things and responded according to the Word of God and thus proved that He was beyond sin and indeed perfect. Adam on the other hand faced the exact same three things in the Garden of Eden and failed because he doubted the Word of God. All that the Devil said to him was, "Has God said……? According to Jesus, the faithful Church is the one that keeps His Word (Revelation 3:8). That is, yes, God has said!
Note:
The extent of our ability to overcome the lust of the flesh, the lust of the eyes and the boastful pride of life determines our usefulness to God. The testings of God then are designed to prove if our lives are built upon the Word of the Living God and that consequently our characters are dependable, stable and useful to Him. There are many Christians who have failed in this respect because, having not built the Word of God into their lives, they make huge decisions that contradict the Word of God, that are in all respects life changing and that sideline their usefulness to God for years. Remember Jacob!
So, Don't be surprised at the fiery trial you are going through. Read carefully what Peter has to say about this:
"Beloved, do not think it strange concerning the fiery trial which
is to try you, as though some strange thing happened to you."
1 Peter 4:12
Be sure that you noted his refrain "to try you", because God is putting you to the test through strange trials.
Don't doubt that God is with you. Again, note what Peter has to say:
"In this you greatly rejoice, though now for a little while, if need be,
you have been grieved by various trials."
1 Peter 1:6
Once again, be sure to note the refrain, "if need be". That is, your trials are needed so that God can test the nature of your faith and commitment to Him. He knows the nature of your commitment but you do not and so He will help you to find out!
Stand on the Word of God. That is, God is looking for men and women who will "under fire" always make decisions that flow out of the Word of God embedded deep within them. Jesus said:
"Man shall not live by bread alone but by every word that proceeds
from the mouth of God."
Matthew 4:4
Stand in the place of prayer. In the Garden of Gethsemane, the Disciples were all over the place spiritually and Jesus saw their weakness and spiritual inability. He consequently responded by saying the following:
"When He came to the place, He said to them, "Pray that you
may not enter into temptation."
Luke 22:40
What He actually meant was, "Pray that you may not enter into the trap of temptation." That is, that you may not make the wrong choice or decision. We must be a praying people.
Conclusion
Above all remember that our confidence; in God's loving care for us, and in His sovereignty, will get us safely through these times of testing. Because He will not allow us to be tempted beyond that which we are able to bear (1 Corinthians 10:13). Even though from time to time, like Peter, we will fail, He will pick us up, strengthen us and help us to fulfill our destiny. It all comes down to how much we love Him and our love for Him is measured by the degree to which we keep His word (John 14:15). Amen.
Malcolm Hedding
…………………………………………………………………
Blog