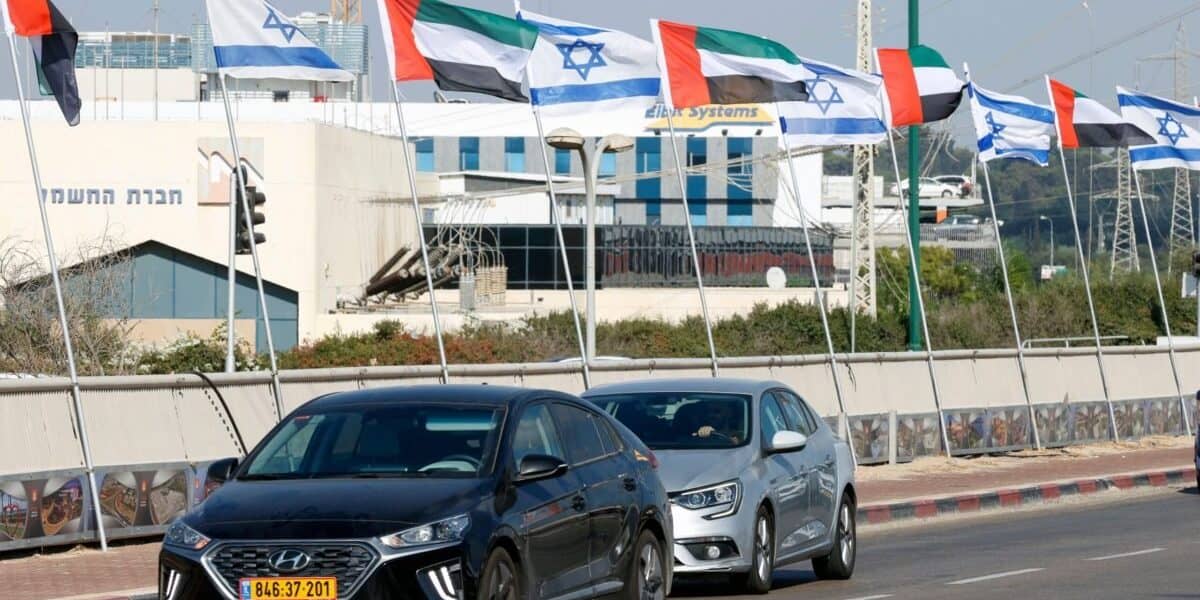 The United Arab Emirates and Israel Peace Agreement
"Pray for the peace of Jerusalem: 'May they prosper who love you. Peace be
within your walls, prosperity within your palaces.' For the sake of my brethren
and companions, I will now say, 'Peace be within you.' Because of the house
of the Lord our God I will seek your good."
Psalm 122:6-9
The spectacular announcement of Israel's peace agreement with the United Arab Emirates took everyone by surprise. This is a major development, and, in every way, it should be celebrated and commended. This breakthrough, that is certainly part of Donald Trump's "Deal of the Century", may even open the door for more Sunni Arab states in the region to normalize relationships with Israel. Events in the Middle East are moving at a fast pace, in all respects, and we should try to understand and keep up with them since Jesus told us to, "watch and pray."
So, for clarification, this is my take on this latest peace initiative:
A. The meaning of this new alliance
It is first and foremost a military alliance
This peace agreement sets up a broad defensive shield to counter the regional threat of Shi'ite Iran and her proxies. This shield then incorporates Israel, Egypt, Greece, Saudi Arabia, Jordan and of course the United Arab Emirates. It constitutes a serious setback to Iran.
It is a technological alliance
The agreement will pave the way for the sharing of vital technology, mainly from Israel, in the fields of agriculture, hi-tech, medicine and defense.
It is a pragmatic alliance
This agreement is evidence of the fact that the Sunni Arab states are coming to terms with Israel's existence as a regional super power. They need Israel's military capability to ward off a very serious threat from Iran. These Arab states know that Israel poses no threat to them and have thus decided to normalize relations with Jerusalem.
It is a breakthrough alliance
This peace agreement is huge as it constitutes the possible new alignment of nations in the Middle East. It will solidify Israel's peace agreements with Egypt and Jordan and set her on track to engage other Sunni Arab states in the region. Also, coming after the devastating blast in Beirut, which will put Hezbollah on the backfoot, it is a powerful counter weight to the ambitions of the Shi'ite axis in the region. It will also place a check on the meddling of Erdogan's Turkey, which is increasingly becoming more belligerent. Moreover, it takes the focus off the Palestinians who have time and time again stood against any peace agreement with Israel. They will now exist in the backwater for a time, but they may try to start another Intifada. The timing of this peace initiative is perfect and is certainly orchestrated from heaven!
B. The downside of this new alliance
Having said all of this; it is also troubling to some degree in that, notwithstanding the bold courage that Israel has demonstrated in pursuing this initiative, she has in so doing surrendered her claim to her biblical heartland and consequently towns and cities like Efrat, Ma'ale Adumim, Modi'in Illit, Har Adar and Ariel will remain designated as "settlements" and thereby continue to be legally outside of Israel's sovereign territory. In short, annexation has been put on hold and the opportunity to do so has been lost.
The status of the Old Biblical City of Jerusalem will undoubtedly be the next entity on the "chopping block." The other Sunni Arab states will now recognize that, by affording Israel full recognition and diplomatic relations, they can achieve the goals that were impossible to attain by military means. They will seek to extract further concessions from her and thereby push her back to the pre-1967 borders. About this we must have no illusions because it's not as if these nations will now fall in love with Israel overnight!
C. The Bible and this alliance
This new peace initiative between the United Arab Emirates and Israel is definitely not that spoken of by the Prophet Daniel in the 9th chapter of his book. This will not be in sight for some time to come and we should be very careful about rushing to make wild prophetic conclusions from it. In fact, this emerging wide arc of defensive capabilities against Iran and her allies, could possibly provoke another war in the Middle East as the Shi'ite axis will now become increasingly desperate to win back the momentum that it thought it had in the region. Last week's decision by the United Nations, by which the arms ban against Iran was lifted, may also embolden the regime to strike out against Israel and her new found allies.
The next war in the Middle East will be short and brutal and it may then stampede the world toward global government. This is what biblical scholars are to watch for. Already strong voices across the globe, by virtue of the COVID-19 pandemic, are calling for a New World Order brokered through the United Nations. This proposed New World Order will include a new global financial system that is openly touted by the United Nation's "Global 2030 Agenda."
The tiny nation of Israel is doing everything possible to exist in a very tough and dangerous region of the world. God, in His grace, is helping her but powerful global interests like that of the United Nations and, sadly, the European Union, have joined the struggle against her. The rise of antisemitism in all parts of the world is also fueling the hatred of Israel.
To be honest, the road block to achieving these global goals is none other than Donald Trump and his administration. Should he fail to regain the White House in November of this year, then the plunge toward a New World Order, of which the Bible has much to say, will accelerate. Thankfully, "He who watches over Israel neither slumbers or sleeps" (Psalm 121:4) and in the end, He will confound the nations and install His Messiah on His holy hill of Zion (Psalm 2:1-6). Israel's future, which will be bathed in peace, is bright!
"For out of Zion shall go forth the Law, and the word of the
Lord from Jerusalem. He shall judge between the nations,
and rebuke many people; they shall beat their swords into
plowshares, and their spears into pruning hooks; nation shall
not lift up sword against nation, neither shall they learn war
anymore."
Isaiah 2:3-4
Malcolm Hedding
Blog