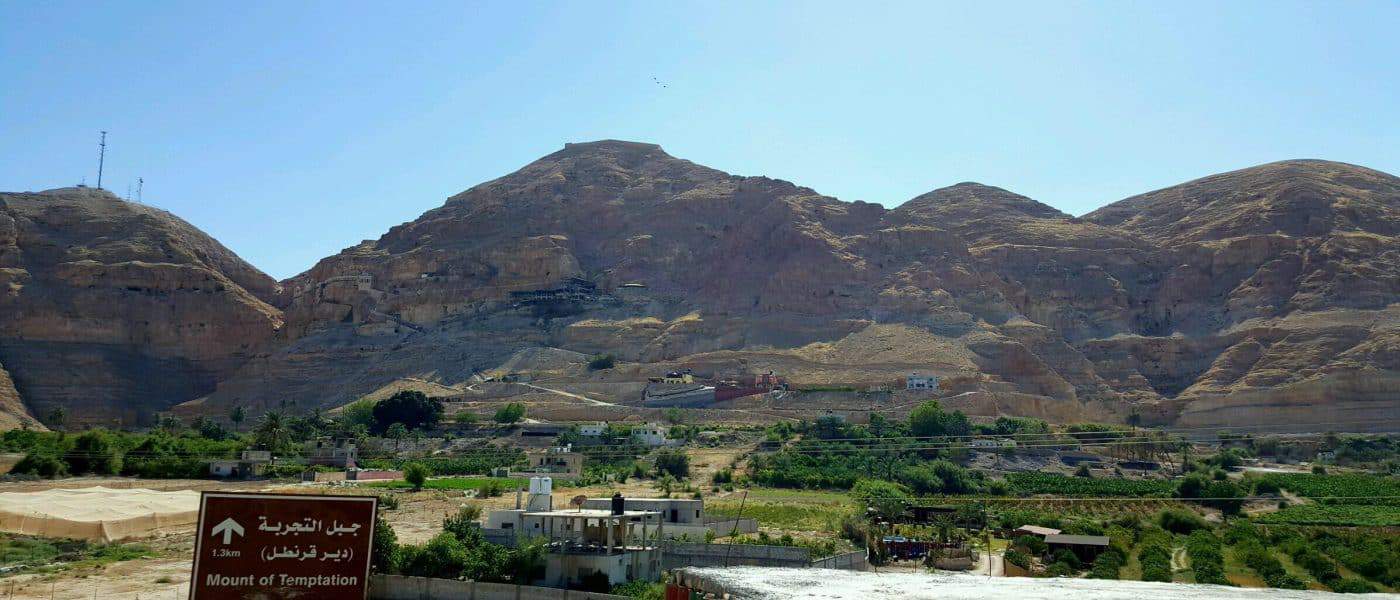 The Testings of God
            "Come and see the works of God; He is awesome in His doing
             toward the sons of men. He turned the sea into a dry land; they
             went through the river on foot. There we will rejoice in Him.
             He rules by His power forever; His eyes observe the nations;
             do not let the rebellious exalt themselves."
                                                                                                Selah
            "Oh, bless our God, you peoples! And make the voice of His praise
             to be heard, Who keeps our soul among the living, and does not allow
             our feet to be moved. For You, O God, have tested us; You have
             refined us as silver is refined. You brought us into the net; You laid
             affliction on our backs. You have caused men to ride over our heads;
             we went through fire and through water; but you brought us out to
             rich fulfillment."
                                                                        Psalm 66:8-12
Definition of terms:
Trials and tribulations constitute that process whereby God deals with our characters. The "Testings of God" is that process whereby God deals with our love for, and friendship with, Him.
God is actually looking for friends but a friend of God is a person that actually does what He commands. Consequently such a person will be entrusted with the secrets of heaven!
"You are My friends if you do whatever I command you. No
             longer do I call you servants, for a servant does not know
             what his master is doing; but I have called you friends, for
             all things that I heard from My Father I have made known
             to you."
                                                John 15:14-15
An invitation to understand the sovereignty of God (V5-7)
If we do not have a good understanding of the sovereignty of God we shall not be able to trust Him; we will establish our own ways and thus become rebellious. Consequently Jesus will not have His way with us and we run the risk of disqualifying ourselves from participating in His purpose. Trusting God based on our understanding of who He is is at the root of building a friendship with Him.
An invitation to worship God (V8-9)
Worship is that activity whereby we chiefly describe the worth of God. By it we give God what He is due in righteousness and we behold His power and glory. This calms us down and makes us candidates for a miracle. (Acts 16:25-28)
An invitation to embrace the testing of God (V8-12)
 Testing imparts the ways of God into our lives and usually it is:
Mysterious
There is not always a discernable reason as to why one is put to the test other than that God believes the time has come to accomplish additional things in one's life (1 Peter 1:6-7; 1 Peter 4:12). By the testing process of God we discover things about ourselves that we didn't know existed and we change!
Refining
The process by which silver is refined is different to that of gold! That is, the refiner takes particular care over each piece of raw silver to ensure that it is not over heated and spoiled. When he gets it right the silver is pure and easy to work with. If he gets it wrong the silver may still be pure but it becomes hard to work with and is consequently used for less important projects. Paul alluded to this in 2 Timothy 2:20-21.
Difficult
God traps you, like a bird, in His net and leads you through paths that are difficult just like He led His people into a desert and there He tested them and they, we are told, "murmured in their tents" (Psalm 106:25).
Humiliating
Sometimes God will even allow others to gloat over you even though you know that you are in the right and have done nothing wrong. This teaches us to let Him vindicate us in due time. It is a hard lesson to learn but learn it we must (Romans 12:17-21).
Blessed
Those who endure the testings of God will emerge into "rich (or abundant) fulfillment". This implies that Jesus has a wonderful purpose for your life that He can only bring you into by the process of testing. Do not forget this.
Three examples
Peter
 Peter was put to the test at the trial of Jesus and was humiliated by a little girl. He found out a lot of things about Himself, learned the lessons and changed. It was He who once had no boldness, who was able to stand up on the Day of Pentecost and with boldness preach the gospel (Acts 2:14). Peter's denial of Christ was in fact a breach of friendship and consequently Jesus was more heart broken than Peter (Luke 22:61). For this reason when Jesus met up with Peter at the Sea of Galilee, after His resurrection, He asked Peter three times whether he was indeed His friend (John 21:15-17). The word that Jesus uses here for love is not agape' but phileo which designates the love of friendship!
Abraham
He was called by God to sacrifice Isaac upon whom all the promises of God in terms of world redemption rested. Abraham was tested as to whether He really believed God and trusted Him no matter what; even when no way forward is evident. Abraham was brought to a dead end and only the word of God sustained him and because of this God called him His friend (Isaiah 41:8). It is important to recognize that God called Abraham to do something that God never really intended him to do. It was in effect a test that had to do with the matters of trust, friendship and obedience. Consequently God shared the complete DNA (secrets) of world redemption with Abraham! The Lord placed a similar test before us at the beginning of this year and so told us to apply for a ministry position on the Isle of Wight. As it turned out He had no intention of sending us there but He did put us to the test to see if we would still obey His command and give up everything again to follow Him. This is what His friends do!
Joseph
God spoke to him about his destiny and then put him through circumstances that would appear to contradict everything that God had said (Genesis 37:7-11). He was sold into slavery by his brothers, taken to a foreign land, falsely accused, thrown in jail and then raised to the right hand of power and his brothers did indeed come before him and bow down! (Psalm 105:16-22) If God has really spoken to you about a particular destiny that He has for you then you are probably a good candidate to have it all taken from you! The question is, will you give up or better still are we the friends of Jesus? This means; are we involved with the kingdom of God in order to fulfill our purpose and destiny or to be the friends of Jesus?
2018 devotionals
2018Devotional
Blog