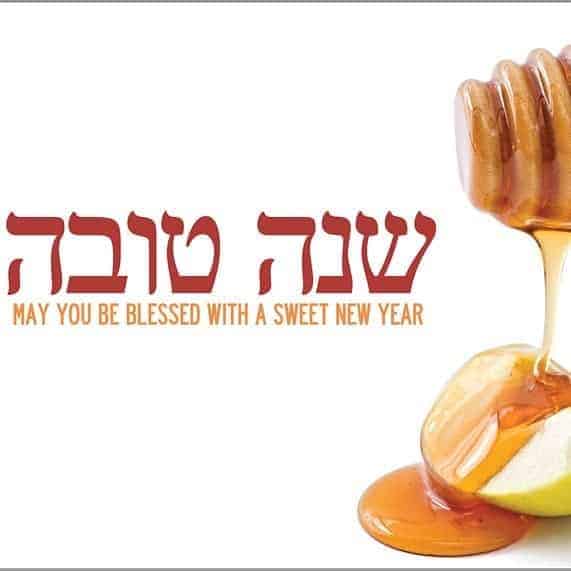 Rosh Hashanah
                        "Then the Lord spoke to Moses, saying, speak to
                         the children of Israel, saying, 'In the seventh month,
                         on the first day of the month, you shall have a Sabbath
                         rest, a memorial of blowing trumpets, a holy convo-
                         cation."
                                                                        Leviticus 23:23-24
                         "For we must all appear before the judgment seat of
                         Christ, that each one may receive the things done in
                         the body, according to what he has done, whether
                         good or bad."
                                                                        2 Corinthians 5:10
Rosh Hashanah, the head of the year, is the Jewish New Year and as such is a proscribed biblical celebration. It is also known as the Feast of Trumpets because it constitutes a clarion call to the believers to take stock of their lives always remembering that God Himself is weighing them in His scales to determine how pleasing they are to Him. If we live for Him, in all that we say and do (1 Corinthians 10:31), we shall have a sweet year and so at this annual celebration apples and honey are eaten in the hope that we will all have a good inscription or assessment. Paul echoed the same sentiments when he stated that we should make it our constant aim to be pleasing unto the Lord (Colossians 1:10) (Hebrews 13:20-21).
There is no doubt that believers who are not pleasing to the Lord have limitations put on their lives and actions. For instance Paul says that if we live lives that are not clean and holy and consistent with what Jesus did for us on the cross and then, we take Communion without making the appropriate corrections, we can bring weakness, sickness and even death to our lives (1 Corinthians 11:23-31)! We are thus called upon to carefully examine or judge ourselves before sharing in the Lord's Supper. This is the meaning and message of Rosh Hashanah and we would do well to embrace it. Of course this is not about works in terms of salvation but about the love for Christ that should flow out of our lives because of His death, burial and resurrection on our behalf. Jesus Himself stated that He cannot endure lukewarm Christians and that those Christians who are in this state should make some hard decisions (Revelation 3:16). Repentance is the only remedy!
Rosh Hashanah is therefore followed by the Ten Days of Awe wherein the believer should embrace with joy the blessedness of repentance. That is, godly repentance that truly and joyfully turns him away from everything that displeases God in his life (2 Corinthians 7:10). Paul writes in his Ephesian letter that Christ followers should awaken from their spiritual sleep and eagerly embrace the blessings of God (Ephesians 5:13-15). We should all heed these exhortations because it is so easy to slip into a spiritual routine that can make us deaf to the voice and presence of God.
Rosh Hashanah is therefore also a picture of that great final Day of Judgment that awaits all of us for we shall all stand before God one day to give an account of our lives (Romans 14:10-12). On that Day we shall not be able to hide anything or make any excuses since everything about us will be laid bare before Him who loved us and gave Himself for us. That Day will determine our place of standing in heaven and we should all live our lives in the light of it. Rosh Hashanah is a timely reminder of all these things and we should heed its message. May you have a good inscription!
Shana Tova,
Malcolm Hedding.
Blog