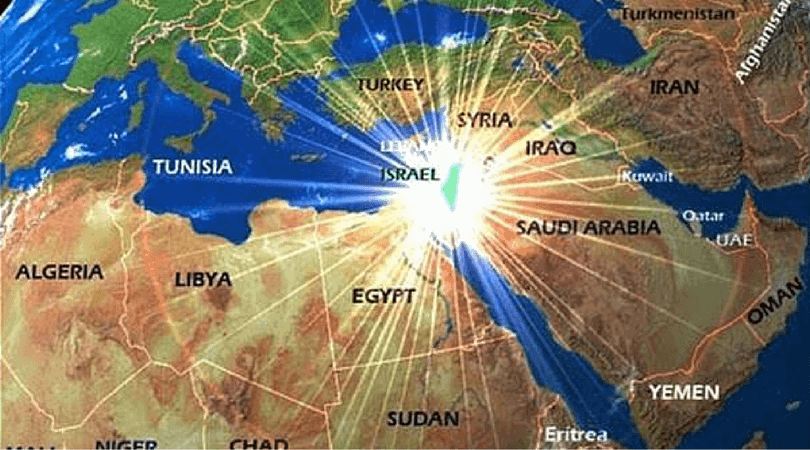 A Word of Encouragement
On the morning of the 20th October at 4:30 I was awakened suddenly and experienced these words flooding my mind and heart. I cannot quite describe it as it was as if I was detached from them and was gazing at them as they rolled by in front of me. Still more amazing was the fact that they were etched on my memory immediately meaning that I could write them down some hours later word for word. That evening at the final plenary event of the Feast of Tabernacles in Jerusalem, I declared them over the assembled delegates. Scripture states that a prophetic word should be tested so I share this with you for your testing. I personally believe that Jesus gave me these prophetic insights. So, here they are:
"I say unto you, a great darkness, indeed a thick and heavy darkness, is coming upon the earth …….but, I will give you light, a light that will penetrate the darkness and overcome it. Be not afraid because this will be an hour of testing for many in My Church, and even one of persecution, but be faithful in your sufferings for I have overcome the world. Truly those whom I call to walk this road share in the fellowship of My sufferings,. This My people is a privilege!
Moreover, a great light will come from My throne upon Israel. Those who have despised My people will be put to shame, says the Lord. But you will rejoice because you have been faithful to me for them. Therefore, for you who have borne My name, a great joy will flood your hearts, indeed a joy that will rise up within you like a great tidal wave. It will be your strength, it will give you courage and it will fill your hearts with peace.
Above all know this, I am coming quickly, yes I am coming quickly and my reward is with Me and therefore hold fast what you have. Moreover, lift up your heads heavenward for I stand at heaven's door and shortly it will open and I will come forth with great glory and, as My feet stand upon the Mount of Olives, I tell you, My glory will fill the whole earth.
Go forth then with joy and have in your hearts this blessed hope!
Malcolm Hedding
Blog