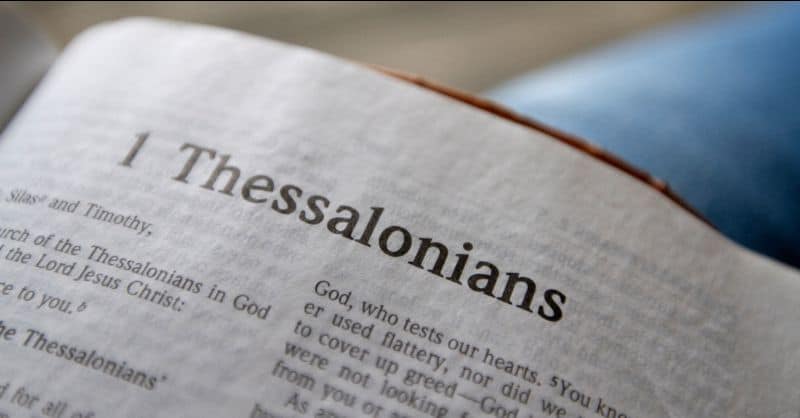 Understanding 1 Thessalonians – Introduction
Watch the Video Message Below:
Paul's First Letter to The Church at Thessaloniki
"These who have turned the world upside down have come here too."
Acts 17:6
Introduction
This epistle, considered by church historians to be Paul's first, is believed to have been written in about 52 AD. It arises out of Paul's second missionary journey, recorded in Acts 17, when he and Silas arrived in Thessaloniki having journeyed there from Philippi. The journey had thus far been tumultuous as he and Silas had been jailed in Philippi for preaching the Gospel there. This is because their message, though verified by the Jewish scriptures, was bold and radical and called upon men and women to repent, embrace Jesus as Lord and live out a different life style to that of the prevailing culture. This is seen by the statement of their accusers that went as follows:
"These men, being Jews, exceedingly trouble our city; and they teach
customs which are not lawful for us, being Romans, to receive or observe."
Acts 16:20-21
This reminds us that when the Good News of Jesus is properly preached, the carnal nature of those who hear it will be angered and rise up to resist it. Push back, is part and parcel of the mission and we should not forget it, or be surprised by it.
It is thus interesting to note that Paul and Silas' reputation for stirring up trouble went before them in that when they arrived at Thessaloniki it was declared of them, "These who have turned the world upside down have come here too"(Acts 17:6). Yes, the Gospel does turn the world upside down but only for its good because it promises the sure hope of eternal life.
It is also worth noting that Paul and Silas, having planted churches in Philippi and Thessaloniki, then grounded them by writing letters to them. By these they could leave a written legacy by which to guard the believers from theological error and by which they could perpetuate their pastoral relationship with them. We are most thankful for this because these letters, being so remarkable in content and teaching, eventually became the inspired Word of the Living God and consequently continue to encourage, inspire and correct us today. The lesson is clear, our godly actions today may well be a living legacy by which others can be built up in their faith and love for Jesus for many years to come. How wonderful it is that Paul is still speaking to us today! At a lessor level of course, so is Martin Luther, John Wesley, Charles Haddon Spurgeon, Andrew Murray, Campbell Morgan, Dwight Moody, Derek Prince, David Pawson, Lance Lambert, Billy Graham and many more. What legacy will you leave behind?
The contents of 1 Thessalonians is diverse and rich and introduces us to a number of vital themes that we shall explore together in future podcasts. These are:
1. The evidence of true faith and conversion 1:1-10
2. The relationship between true shepherds and their congregations 2:1-20
3. The reality and role of affliction in a believer's life 3:1-13
4. The need to live sanctified and holy lives 4:1-8
5. The importance of addressing practical issues 4:9-12
6. The believer's triumph over death 4:13-18
7. The coming Day of the lord 5:1-11
8. Important exhortations 5:12-22
9. Final greeting exhortation 5:23-28
In the weeks to come we shall closely exam all these issues and thereby seek to embrace all that Paul was seeking to impart to the believers at Thessaloniki. God bless you.
Malcolm Hedding
Blog