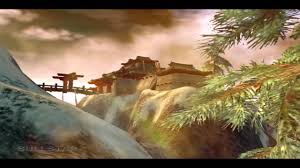 Thoughts to Ponder – Week 2/ January 9th
Of late I have been spoken to and touched by a wonderful verse from scripture. These words have made me think, meditate and consider my response to them. I therefore share this verse with you in the hope that it will do the same for you. I sum it up as:
The Desire of God
"Therefore they shall come and sing in the height of
Zion, streaming to the goodness of the Lord- for wheat
and new wine and oil, for the young of the flock and
the herd; their souls shall be like a well-watered garden,
and they shall sorrow no more at all." Jeremiah 31:12
In its immediate context this verse is referring to a glorious day of redemption that is coming to Zion. The chapter tells us that it will spring forth because God will make a New Covenant with the house of Israel and by it they will come to have a personal knowledge of God Himself (Jeremiah 31:31-34). So, clearly the verse in context is teaching us about the blessings of being redeemed in Christ Jesus by virtue of His finished work on the cross. In this regard, it therefore applies to us; a fact that Paul confirms in his Roman letter when he writes that Jesus was sent to confirm the promises that God had made to Israel and to save us Gentiles by God's mercy and grace. (Romans 15:8-9)
What caught my attention is the fact that God, by His goodness, gives His flock three things:
1. Wheat
2. New Wine…. and,
3. Oil
Wheat is a symbol of God's precious Word; it is the very bread of life and God has given it to us. The blessedness of the Bible is beyond our ability to appreciate and we should always remember this. It is a veritable treasure that can transform our lives if received properly (James 1:21) As far as Paul is concerned the Word of God is to be "rightly divided" (2 Timothy 2:15) and held in reverence (respect) because it is fully inspired (2 Timothy 3:16). The challenge from heaven is to so take hold of the pages of this book that you begin to live it as a walking picture of it! (2 Corinthians 3:1-3) We must be "living epistles' being read by all men. I fear that not too many of us have embraced "the wheat of God" in this way.
New Wine is a symbol of a life that is filled with the very purpose of God. We can so easily get caught in a form of devotion and practice that is formal and routine. God wants us to have "New Wine." That is, something fresh, joyful and infectious. This means that our Christian walk is attractive and thereby elicits questions from those who do not know Christ. Jesus spoke of this when He called our attention to the principle of "new wine" which essentially challenges status quo Christianity. In fact, the "new wine Christian" has to very often seek new fields of witness and practice as the old formal expression of following Christ cannot cope with it! (Matthew 9:16-17) Only a living relationship with Jesus will impart this new wine to us.
Oil, as we all well know is a picture of the anointing of the Holy Spirit. It is this that sets us apart as Christians. That is, we are anointed ones just as Jesus was the Anointed One or Christ! Paul exhorts us to be filled with the Spirit and thereby baptized into a world of the supernatural. (Ephesians 5:18) We are to walk in the Spirit (Galatians 5:16), give expression to manifestations of the Spirit (1 Corinthians 12:7), and we are to build ourselves up by praying in the Holy Spirit (Jude 20). Jesus warned that when He comes again He might not find His people filled with His "oil." (Matthew 25:1-13) We should take this very seriously!
Now then all this brings us to the most important part of all of this. That is, our text says that as a consequence our souls, "shall be like a well-watered garden." This is truly a wonderful picture of spiritual health. I am an enthusiastic gardener and recently my garden was designated "The Garden of The Quarter" by the Trustees of our sub-division. This is not to brag but rather to say that I know something about a well-watered garden in that, if is well irrigated, properly prepared and then ready to be watered, it will spring into life with a beauty that is truly therapeutic. The result is one of freshness, beauty and enjoyment. There is nothing better. Now hear this, God wants our souls to be well-watered gardens and this will only take place when we ensure that our lives are being nourished by wheat, new wine and oil. Moreover, it is God Himself that delights in the well-watered garden of our souls for He visits "our garden" and rejoices in its beauty and fragrance:
"Awake, O north wind, and come, O south! Blow upon
my garden, that its species may flow out. Let my beloved
come to his garden and eat its pleasant fruits." Song of Solomon 4:16
If then you have any desire for the days that are ahead let this desire be to embrace the desire of God. Let the breath of Christ blow upon the well-watered garden of your soul. You cannot aspire to anything better.
Malcolm Hedding
2017Devotional
2017Devotional