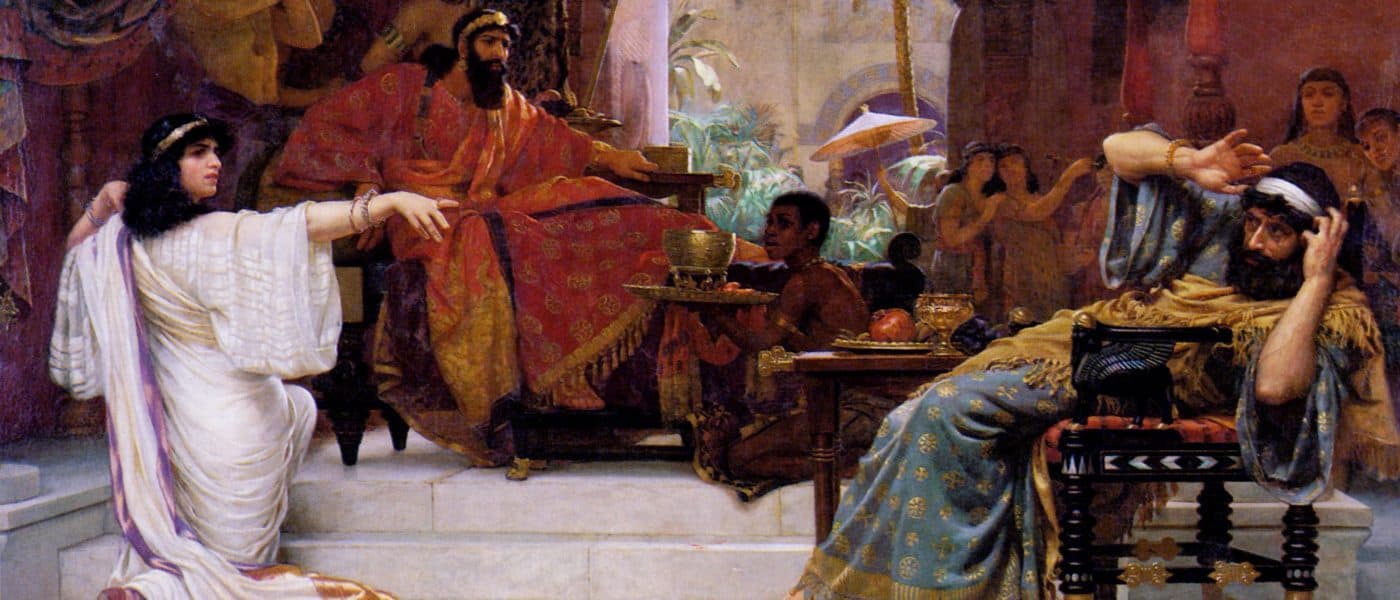 Some Thoughts About Purim – Week 11 / March 17
                  "For if you remain completely silent at this time, relief
                   and deliverance will arise for the Jews from another
                   place, but you and your father's house will perish. Yet
                   who knows whether you have come to the kingdom
                   for such a time as this?"  Esther 4:14
The story of Purim, which records the deliverance of the Jews, from certain genocide, by Esther is an interesting one indeed. We of course have this record preserved for us in that book of the Bible that goes by Esther's name. Given that the festival of Purim has just been celebrated by the Jewish world it is worthwhile to meditate on a few things concerning this story.
Some things are unaltered.
As it was in Esther's time, the hatred of Jews and Israel continues as an evil phenomenon. The Festival of Purim is taken from the word Pur which actually can be interpreted as, those who cast lots (vote for) the destruction of the Jews. It doesn't take a rocket scientist to discern that this evil desire has not gone away. In one sense Haman lives on today.
Just think of the following:
There has been in one year a 34% rise in anti-Semitism in the UK alone. The Jews of France, Sweden, Belgium and the Netherlands are constantly being subjected to anti-Semitic attacks of one type or another and then in recent weeks the Jewish community of America has been consistently targeted by anti-Semites who have desecrated Jewish grave yards and community buildings and have consistently threatened their schools with bomb attacks. Israel, the "collective Jew", exists under the constant threat of attack from the north, south and east. All of this just seventy-five years after the Holocaust.
Some things are unusual.
Esther was the Queen of a Gentile Media-Persian King, the truth is she had held her Jewish identity a well kept secret. It also means that to a great degree she had assimilated, and thus in every way she had lived like a Gentile. How else can one explain the fact that not even the King knew of or suspected her Jewish identity and yet God had planted her at the very heart of the kingdom? The God we serve does unusual things in terms of His protection of Israel and the Jewish people. Even now He has Esthers planted in the right places of power and prestige in order to save His people. Joseph is another example of this; he dressed as an Egyptian, worked as an Egyptian and even looked like an Egyptian but he was a Jew sent before his people to save them from starvation and extermination. This is indeed unusual. Ruth, a Gentile woman, is another example of this and she gave hope to Naomi, saved her from poverty and shame and then took her place in David's lineage.
Some things are unexpected.
Mordecai said to Esther, "…you have come to the kingdom for such a time as this." Most Christians understand this coming to the kingdom as referring to the kingdom of God. This is not true and is a violation of the context. The "kingdom" to which Esther came was the pagan kingdom of the Media-Persian empire. In other words she had been cunningly placed by God, Who in fact is not referred to at all in the book, in the heart of this pagan empire so as to use her influence in it to save her people.
In like manner, we all have a sphere of influence in the world and we must use it to defend Israel and the Jews and in fact to proclaim the Gospel. Our " kingdom" is our place of influence in an ungodly world.
Some things are undecided.
Giving verbal support to these things is not good enough and thus it remains undecided whether we will arise like Esther and use our position in the world to defend the purpose of God and even risk our lives for the Church and the Jewish people. There comes a time when having meetings and even praying is not enough to please God, we have to act. The book of Esther is about action and this is why God is not mentioned in the book but His purpose is clear and it needs defending!
Dietrich Bonhoeffer, the now famous Lutheran Priest, fled Germany just before the Second World War as he wished to escape from the tyranny of Hitler's Reich. He thus went to New York. One day, as he stood gazing at the Hudson River, he heard the voice of God say to him, "Who are you and what are you doing here." In short, God was saying to him, "What are you made of and why have you abandoned your sphere of influence?" Consequently he went back to Germany and in his ministry stood up against Nazism. He embraced his sphere of influence that he had abandoned and eventually gave his life for it as the Nazis hanged him just before the war ended. The lesson is, as it was with Esther, will we decide to take the challenge and embrace our world of influence? Mordecai knew, when he spoke to Esther, that the issue was undecided and therefore he told her that if she didn't rise to the challenge someone else would. This challenge applies to you and me today and the outcome remains undecided!
Malcolm Hedding
2017Devotional
2017Devotional