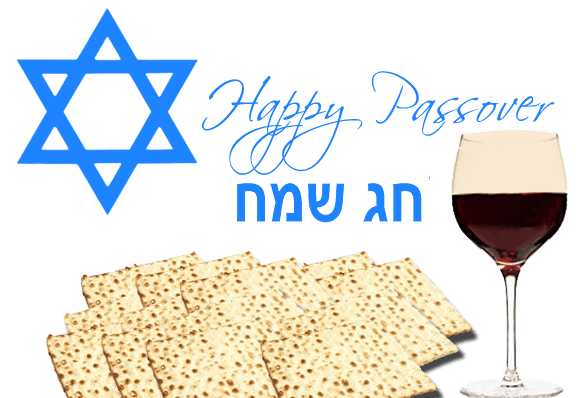 Passover and Easter – Week 15 / April 10th
                                "Now on the first day of Unleavened Bread, when they killed
                                 the Passover Lamb, His disciples said to Him, "Where do you
                                 want us to go and prepare, that You may eat the Passover?"
                                                                                                Mark 14:12
                                "The next day John saw Jesus coming toward him, and said,
                                 "Behold! The Lamb of God who takes away the sin of the
                                 world."
                                                                                                John 1:29
                                "….and when He had given thanks, He broke it and said,
                                 "Take, eat; this is My body which is broken for you; do
                                 this in remembrance of Me." In the same manner He also
                                 took the cup after supper, saying, "This cup is the new
                                 covenant in My blood. This do, as often as you drink it, in
                                 remembrance of Me."
                                                                                                1 Corinthians 11:24-25
This year, as in some previous years, Passover and Easter fall in the same week. Their connection is not just one that has to do with our annual calendars but they mirror each other, though separated by thousands of years in terms of their historical context. The one took place 3300 years ago in Egypt and the other 2000 years ago in Jerusalem. What they both have in common is:
The condemnation of the world.
Without the vicarious suffering of another the world, including all of Israel in Egypt, would fall prey to death at the hands of the Angel of Death. Death is more than just our physical expiration; it is being separated from God for all eternity.  We are all a people condemned to die because of our sins.
The marvelous grace of God.
That which saves us from death is not our good works or efforts but the grace of God alone. The Jews in Egypt were as much at risk as the Egyptians were when the Angel of Death approached. Their only hope was the blood of a lamb that had to be appropriated on the door posts and lintels of their homes. In like manner only the blood of the Lamb of God, applied to the doorposts of our hearts can save us from death. God's grace is wonderful and frees us from a "works based" attempt to please Him. By grace we have been saved!
The changing of our circumstances.
The Israelites of old had to be dressed and ready to leave Egypt in haste. They would now be a changed people who would find their new life in God who came down to deliver them by His mighty hand. They would never be the same again. In like manner we leave the world (Egypt) and follow Christ Who has transformed us, changed our hearts and made us "new creatures."
The pursuit of the enemy.
Though redeemed and brought under God's protection, the Israelites were relentlessly pursued by the Egyptians at many levels and not just physically. It's one thing to come out of Egypt but it's entirely another to get Egypt out of your heart! For forty years and more the Israelites battled and struggled with the latter. We too have been saved from sin but it takes a lifetime to get sin out of our hearts! In both cases however the enemy has been defeated. "The horse and rider has been thrown into the sea!"
The care, provision and protection of God.
The Exodus story serves as a marvelous lesson about the love that God has for His people. Those redeemed by the blood of a lamb are God's precious people a holy nation and a royal priesthood. He watches over them day and night. Likewise the Church is also deemed a holy nation and a royal priesthood and Jesus said "Lo I am with you always even unto the end of the age." The lesson is clear; those that are" blood bought" enjoy God's presence and cannot be separated from Him.
The hope of a promised land.
The Israelites went out of Egypt with the sure assurance that they would inherit a land of milk and honey; and they did. We too have gone out of the Egypt of sin looking for a city that has "foundations whose architect and builder is God." God desires to dwell forever with His children and indeed He will. Jesus said, "In my Father's house are many mansions; I go to prepare a place for you that where I am you may be also."
Isn't it amazing how Passover and Easter reflect each other? The truth is, they do reflect each other and are really one and the same! Jesus celebrated Passover with His disciples and in the middle of this celebration, as He drank the cup of Redemption, He stated that this represented His blood that, like that of a lamb, would be poured out for the saving of the world and as He broke the Matzos Bread, He called their attention to the fact that this was a symbol of His body that would be broken for the world and for the healing thereof.
As we therefore celebrate these things let us do so with great reverence and fear, for God Himself has come down to save and deliver us from our sins and to give us a new and glorious start in life. To Him be all the praise and glory!
Malcolm Hedding
2017Devotional
2017Devotional