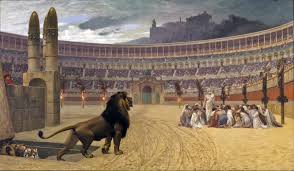 Days of Deliverance – Week 28 / July 7
" Blessed be the Lord, Who has not given us as prey
to their teeth. Our soul has escaped as a bird from
the snare of the fowlers; the snare is broken, and we
have escaped. Our help is in the name of the Lord Who
made heaven and earth."
Psalm 124:6-8
There is no doubt that the context of this Psalm has to do with Israel's deliverance from her enemies. The Psalmist affirms that the God of Israel is "on our side when men rose up against us (V2)." Not much has changed since David's time and today Israel is once again in the "gun-sights" of her enemies. This brings the restored nation to daily vigilance but, while this is necessary, the truth is God watches over Israel to defend and protect her. Her modern history is testimony to this.
Israel's God is deeply concerned about her spiritual condition and well being and so He allows Israel to go through trials and conflicts in the hope that she will by them hear His voice, repent and return to Him. This was ever so and we see it today as well since the God we serve is the same yesterday, today and forever (Hebrews 13:8). He will yet deliver Israel from the teeth of her enemies but she will have to learn the lesson of Who He is and what He requires of her.
It is also true as a principle that we too are caught in the "cross-hairs" of those who hate God. Indeed Paul stated that anyone wishing to live a godly life in Christ will suffer persecution (2 Timothy 3:12). This pathway is unavoidable but by it we too are brought into better alignment with the will and purposes of God. Christians are not strangers to trials and difficulties and God, by Jesus Christ, will bring them through these so that they can give testimony to the fact that the have escaped as a bird from the snare of the fowlers! Once escaped, like a bird, they will fly higher and therefore soar to greater heights in Christ.
I wish I could tell you that there is a different way but there is not. It is through many tribulations that we enter into the Kingdom of God (Acts 14:22) and so we need patience and endurance (James 1:2-3). God will help us, and always will, if we respond appropriately to Him. We should not look upon the present in all of this but upon the eternal future where we will reap an eternal weight of glory (2 Corinthians 4:17).
So, Israel is a living example to us of God's faithfulness and we should not let discouragement pull us down. As David once did, strengthen yourself in the Lord since He will never leave or forsake you. After all He is the God that made heaven and earth.
Malcolm Hedding
2017Devotional
2017Devotional